ULTRA DURABLE
Crystial Serum nano ceramic is the high-performing solution for your car, powered by ceramic coating experts Gtechniq. Crystal Serum paint protection is covered by a 5-year guarantee.
SWIRL RESISTANCE
Key to long-term gloss retention is swirl resistance. The main cause of degradation in gloss, is the build-up of micro-scratches made when your car gets washed. Platinum offers class-leading abrasion resistance.
INTENSE GLOSS
Crystal Serum paint protection has been formulated to be 100% optically clear. As a result, it delivers a deep and rich high gloss finish.
The Gtechniq Crystal Serum system offers a scientifically tested, protective coating that outperforms anything else available on the market. It keeps your vehicles paint looking newer for longer. Crystal Serum delivers high-gloss, UV protection, durability and swirl resistance, all with a 5-year guarantee.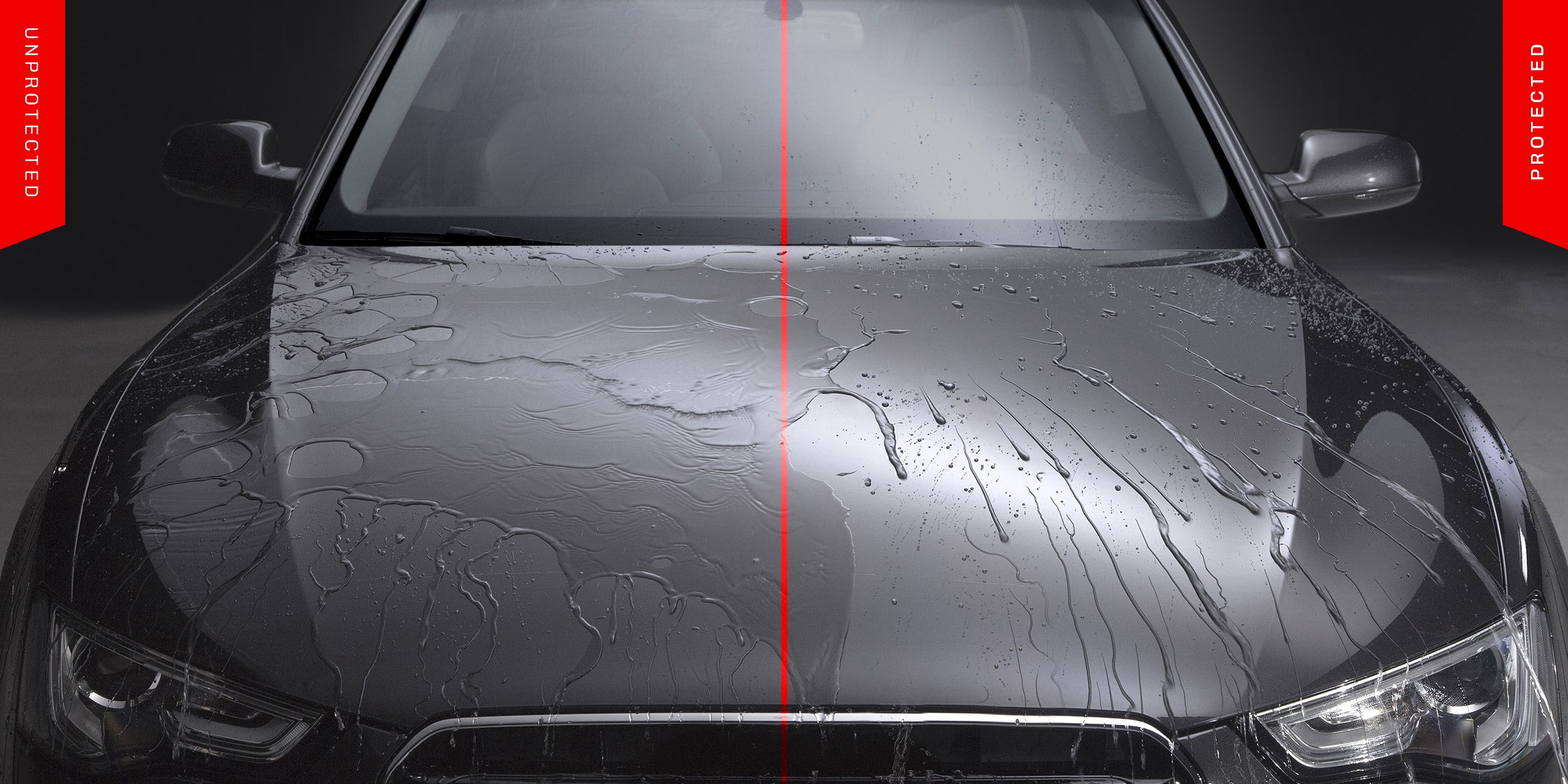 The above image shows an uncoated surface vs a Platinum coated surface
Provides Protection From The Elements
Formulated to protect against damaging UV rays, oxidation, insect acids, corrosion, and contaminants.
Repels Water, Dirt & Road Grime
Provides hydrophobic and self-cleaning properties.
Resists Stains & Chemical Etching
Prevents discoloration from oils, pollutants, and other environmental impurities.
Improves Surface Clarity
Increases color depth, leaving paint or PPF with a smooth and slick finish.
Car Paint Protection
Nano Ceramic
Coating
You want the best for your vehicle. Gtechniq® is a nanotechnological coating with permanent adhesion that offers unparalleled shine.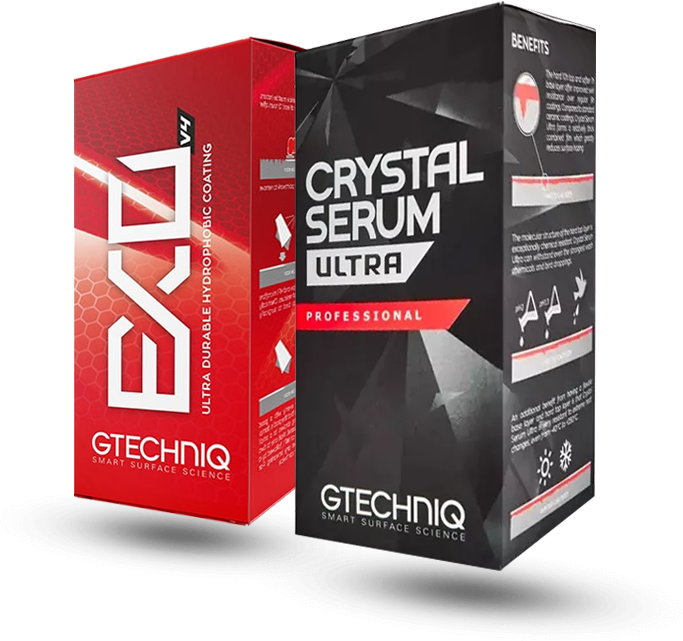 EXPLORE THE FULL RANGE OF GTECHNIQ CERAMIC COATINGS
Paint Protection
Crystal Serum is a high-performing solution for your car, powered by ceramic coating experts GtechniQ
Glass protection
Used by a number of World Rally Champoinship Teams to improve visibilty and make driving safer.
Interior Protection
Using Gtechniq with Biocote to protect your cars interior can help prevent the growth of microbes
Wheel Protection
Offering the best protection and maintenance for wheels, repelling brake dust & contaminants
We take pride using the best products and hardware






Book Your Appointment Now
Call us at(514) 700-6768 to book an appointment or or book online in a few simple steps.
Need a quote?
Send us your questions below and we'll get back to you with more information.
Hours
Weekdays
Monday | Closed
Tuesday 9:00pm – 6:00pm
Wednesday 9:00pm – 6:00pm
Thursday 9:00pm – 6:00pm
Friday 9:00pm – 6:00pm
Weekends
Saturday 9:00am – 3:00pm
Sunday | Closed
Address
90D Avenue Charbonneau,
Vaudreuil-Dorion,
QC J7V 7G1